ACAC provides needed assistance to individuals and families to become empowered and self-sustaining.
ACAC is committed to providing resource referral assistance and guidance to stabilize both individuals and families who are undergoing hardship and/or crisis. We help close the gap between desperation and hope, providing a lifeline to people in need of help.
Our goal at Access Community Awareness Center (ACAC) is to advocate and assist our clients in order for them to achieve self-sufficiency and independence. Our Advocates do this through our robust network of Central Florida nonprofit partnerships and collaborators.
ACAC Advocates educate our clients about the referral process. Then we match them with the appropriate service, prequalify them with partnering organization to ensure the process flows seamlessly, help with filling out required paperwork, and arrange appointments, as needed. From food, clothing, housing, substance-abuse rehabilitation, and mental health counseling and therapy, to medical assistance, homelessness, and more, ACAC works with government agencies and offices, nonprofits organizations and foundations, for-profits companies and corporations, and faith-based organizations to ensure that our clients are getting the best help they need.
Rafael Lopez was born in San Juan, Puerto Rico. He attended InterAmerican University and graduated with a degree in Business Administration. After serving in the army, he moved to Seattle, Washington, earned an associate degree in Accounting, and returned to Puerto Rico. There, Rafael opened two businesses: a beverage business and a medical equipment supply company.
Rafael sold both businesses in the early 1990s. He moved to Kissimmee, Florida and immediately started working with Star Island Development, a real estate development and time-share company. Within 2 years, Rafael had worked his way up from the sales floor to Vice-President of Sales and Marketing for the Mexico-Central America-South America Hispanic Division.
In 2002, the tables turned. Rafael suffered a personal tragedy that resulted in drastic life changes. He became homeless, destitute, and addicted. He was living on the streets in despair, hopelessness, and desperation.
Around mid-2006, Rafael not only became cognizant of his own living conditions, he began to witness the people around him. He saw the homeless sleeping on shop stoops or on benches in the park. He watched them sort through the trash for meals. He saw them curled up on sidewalks in pain due to medical issues. No roof, no food, no help.
Somehow and somewhere inside, Rafael woke up and found the courage to change his life. With conviction and the will to succeed, he cleaned himself up and began his journey back to society. He successfully completed the Osceola County Drug Court program and got his first job in 5 years. He had pulled himself out of addiction and street living, and transitioned from homelessness to self-empowerment and independence. 
Realizing the power of Osceola County's programs, Rafael went back to the Drug Court, but this time as a volunteer. He offered his time and personal experience to others in the program to help them change their lives. He gave talks and advice because he knew how they felt, how they lived, and how dependent they were on everyone—but themselves.
In 2009, Rafael changed jobs to a health insurance company that worked in conjunction with Florida's Department of Children and Families and Social Security's Disability division. His responsibilities included helping clients to fill out for forms for Medicaid and food stamps. Soon he was managing the volunteers, as well as overseeing new employees how to best help their clients. Within 18 months, Rafael was promoted to Marketing Director, where he opened six new offices in the Central Florida area, increasing services to thousands of people.
In 2016, Rafael Lopez took his skills and ideas to start his own 501c3– Access Community Awareness Center, a nonprofit to help people access available public service programs.
the board 
The ACAC Board of Directors meets quarterly for 1½ hours to discuss the status of the agency, as well as discuss new and current fundraising ideas.
If you are interested in joining our board, please request a board member application and contact us at info@acawarenesscenter.org
Founder/CEO
He has been working in Osceola county for the last 10 years with low income families.  Now, he has founded ACAC with his wife Brenda Santana to continue working together for the Central Florida community.
---
---
---
Co-Founder/COO
Secretary, and Treasure.  For the last 5 years, she has been working along with Rafael Lopez especially with Women that need guidance such as getting back as professional women, clothes, etiquette, etc.
---
---
Vice President and Marketing Director
She has been working in Osceola County in Public Relation for more than 25 years under her own platform of marketing such as El Sol De la Florida, Cambiando Vidas radio program, etc.
---
---
Board Member
He has been working as Health Insurance agent for many years in Orange and Osceola County. Now, he is very active working along with the community and working as Vice President of Health Plan Markets.
---
---
Board Member
She has a Christian Ministries to reach poor children in Central America and local assisting the community in varies way. Also, she is the Co-host of Cambiando Vidas with Yesenia Toribio.
---
---
---
Board Member
She is one of  Supervisor for Orange Soil & Water Conservation Board.
---
---
---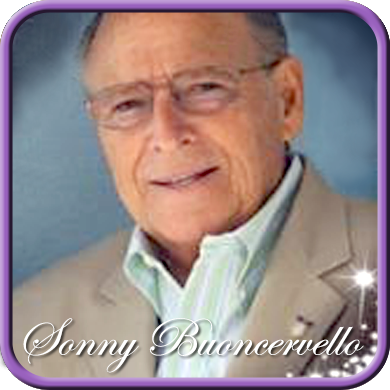 Board Member
Fundraising Director- He has been well known in Osceola County.  Founder of World Preview Center in Kissimmee and a Rotary member in Central Florida.
---
---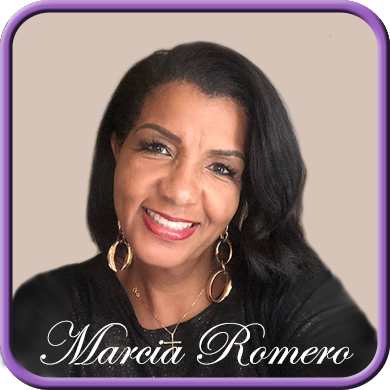 Board Member
Founder of People who makes a difference.  This nonprofit target people who does not has medical insurance in Orange County and Osceola County.
Collaborative Partners
The list below is a small sample of the organizations and centers that ACAC has worked with over the past years. We are in the process of writing Memorandums of Understanding (MOUs) with each of these organizations and others in the Central Florida area.
Osceola County Drug Court (OSDC): Provides substance abuse support program.
CNS: Provides new clinical trial medications and substance abuse treatment for their path to rehabilitation.
Hope and Help Center: Provides HIV patient treatment and education…
Women's Shelters: Help Now and Harbor House of Central Florida: Provides victims of domestic violence food, shelter, and safety.
Eagle Heart Ranch, Inc.: Provides Equine Therapy for PTSD, TBI, and severe mental health conditions for individuals (Veterans, active military, first responders, medical staff, etc.) and their families.
Shepard's Hope and Grace Medical Center: Assists with free medical care such as sick visits, well visits and check-ups, vaccinations, health screenings for children, regular care for chronic illnesses like diabetes and high blood pressure, lab services, and more.
Catholic Charities: Provides emergency utility assistance, food pantry and assistance for residency cards and work permits for immigrant individuals and families.
Mustard Seed: Provides furniture, clothing, and appliances.
Career Source: Provides employment assistance, including English classes and job seminars, career assessments, job searches, resume assistance, interview techniques, and more.
DCF and FEMA: Provided assistance to DCF and FEMA during Hurricanes Irma and Maria to 20,000 children and adults from Puerto Rico with food stamps, jobs, housing, and more.
Second Harvest and Other Food Banks: Food banks and pantries.
Salvation Army, Coalition for the Homeless, and Rescue Mission: Provides shelter and food.
Access Florida: Helps individuals and families purchase nutritional foods needed to maintain and promote good health.
Don't Dis' My Ability: Learning from loss, making a difference after substance abuse via adaptive sports and recreational activities.
AB Ayudando Familias:  Will provide TCM services for individuals in gaining access to necessary care medical, behavioral, and social.
A Voice for a Child: A Voice for a Child Organization is to recruit medical experts so they can facilitate medical services and much needed pediatric treatment for disadvantaged children living in Central Florida and abroad.
Health Plan Market: Health Plan Markets has been dedicated to helping our community understand plan options by educating and empowering beneficiaries about Medicare health options. Our Benefit Advisors are licensed health insurance agents who represent most major Medicare Advantage & Medicare Supplement Insurance plans giving our clients the freedom to compare and choose the best plan for their needs.
SDA Elderly Care: is a one stop-shop registry referral service for seniors with needs. We provide rapid rehousing for seniors, disabled and veterans.
My son and I were homeless for 2 ½ years. Through the Osceola County Human Services in Kissimmee, Fl , I met Mrs. Peggy, coordinator for the Homeless and low-income families. By the grace of God, we were able to find an apartment, but we did not have any furniture at all. We were referred to Access Community Awareness Center to contact Mrs. Brenda Santana and Mr. Rafael Lopez. Immediately, they came to do the assessment for the referral for Mustard Seed. Also, Mr. Lopez was able to apply for food stamps. As results, we were approved the food Stamps and able to receive the assistance from Mustard Seed for the furniture.
We are family of 5 members, 3 children, my husband and I. We are refugees from Venezuela. We lost everything when we left. We arrived through the borders between Mexico and Texas. Also, we had to turn our passports to be allowed to enter United States. Meanwhile, we had some friends and families in Kissimmee, Fl waiting for us to arrive. We arrived on May 15, 2019. By one of my sister's friend , we were referred to Access Community awareness Center to Mrs. Brenda Santana. We contacted her while she was taking care her husband at the hospital. Mrs. Santana started to guide us with different organization according to our need at that moment. Also, she went the extra mile by providing food for us and clothes. We are extremely grateful for her assistance.
Recent testimonials of grants made